Experience Our Exceptional Dental Care in Atascadero
Atascadero, CA Dentist
At Atascadero Hills Dental, our talented dentists, Dr. Nathan Beck, Dr. Preston M. Beck, and Dr. Ronald L. Chalker, combine their wealth of expertise with the latest modern technology to provide high-precision treatment that leaves you satisfied with your results.
Our well-trained staff ensure you are well-informed about your options and gladly answer all of your questions. Our dental services aim to help you achieve and maintain an appealing, healthy smile for life. Whether all you need is a simple cleaning or more comprehensive treatments, we will provide you with the personalized care you can depend on.
We proudly serve our community in San Luis Obispo County and all nearby neighborhoods. Contact us and schedule your appointment today.
Atascadero Hills Dental
7405 Morro Rd
Atascadero, CA 93422
Phone: 805.466.1243
Fax: 805.466.7152
[email protected]

Improve Your Smile with Our Reliable Cosmetic & Restorative Dentistry
Our skilled dental team provides a broad suite of dental services to satisfy every need. In addition to general dentistry, our practice focuses on restorative & cosmetic dentistry, and dental implant placements & restorations.
Our treatments are designed to restore and maintain your optimal oral health, and include:
Dental Cleanings & Exams
Teeth Whitening
Invisalign® Clear Aligners
Porcelain Crowns
Porcelain Veneers
Dental Bridges
Tooth-Colored Composite Fillings
Sleep Apnea Treatment & Appliances
And More!
Dental Implants to Restore Your Smile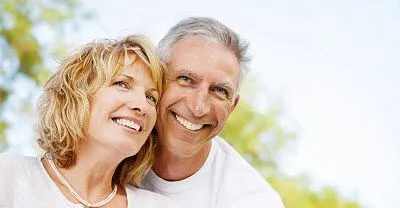 We will help you replace missing teeth with the most versatile solution available. Dental implants replace your lost tooth completely, from root to crown. We keep all services in-house and have your implant placement performed by a trusted specialist with the required expertise.
We also offer the All-On-4® technique, which gives you a full set of new teeth using only four implants.
Sleep Apnea Treatment for a Good Night Sleep
Our doctors have extensive education in sleep apnea management and can help you treat this condition and get back your sleep. We provide sleep apnea appliances, which can be an effective way to manage your sleep apnea symptoms. If your case requires more intervention, we refer you to specialists who either recommend a corrective procedure or a CPAP machine.
Your Home for Excellent Dental Care in Atascadero
At Atascadero Hills Dental, our practice offers a pleasant, relaxing environment, with large windows and private operatories. Our staff comprises a diverse group of compassionate, helpful dental professionals.
We look forward to guiding all our patients on their journey to a healthy smile. You can count on our high-quality care performed with a gentle touch. To schedule an appointment, call us, and our friendly staff can help you get started today.
---